– Amitha (Amita) Weerakoon
Amitha (Amita) Weerakoon has 18 years of Senior business management experience in New Zealand through the iconic Whitcoulls Group since 1997. Amita was appointed as the Branch Manager of the Whitcoulls flagship branch in the Auckland CBD in 2003. Amita managed this branch with a multi-million dollar turn over and a team of over 70 members for 12 years until he resigned in August 2015 to take up my new full time role as the Director of Cricket at Takapuna District Cricket Club (TDCC) in Auckland.

During the 2016/17 season, under Amita's directorship and thanks to the collective efforts of the players and members of the Club, TDCC became the ACA Club of the year. During this season, TDCC won four of the six major Premier championships. TDCC Premier men won the Two-day champions (Hadley Howarth), One Day Champions (Jeff Crowe) while the Premier Women team won the Prichard Cup and Perl Dawson. Premier men were the T20 Champions (plate), and the Premier women ended up as runners up in the Premier T20 Competition.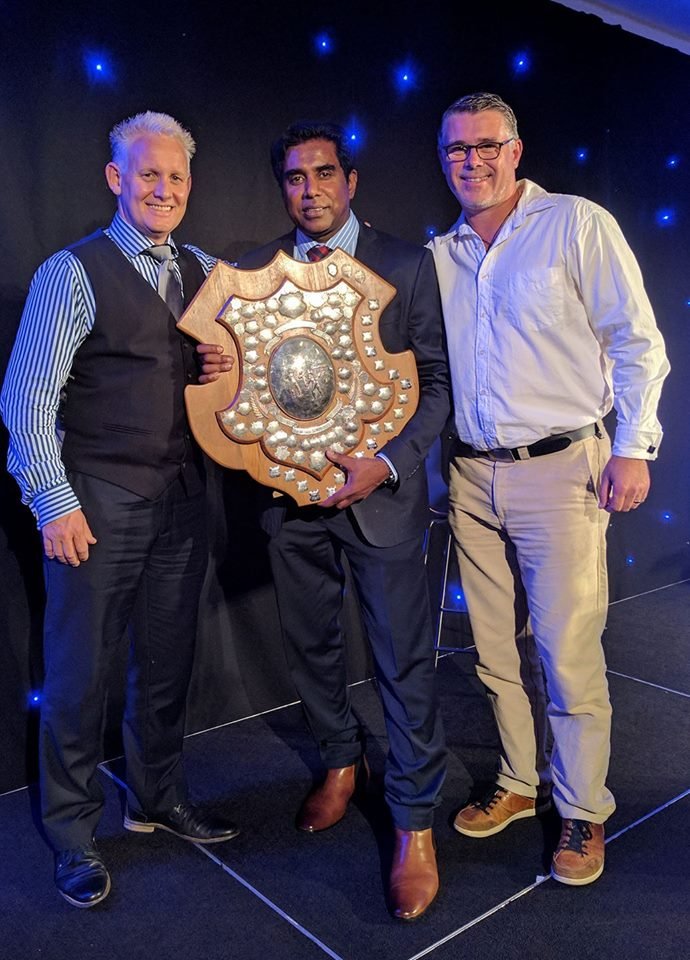 Amita also managed Rosmini College (Takapuna) cricket as the Director of Cricket from 2013 to 2017 and coached the Rosmini 1st XI cricket team for three years from 2014 to 2016. Rosmini College 1st XI won the Auckland Premier 1st XI grade in 2017 and became runners up at the 1st XI Nationals played at Palmerston North in 2017.
Amita has a very friendly and a calm approach to his style of management, leadership and coaching. Amita pays lot of attention on goal setting, objectives, team values, diligence, planning and keeping matters simple. Amita also believe in effective communication and follow ups. Amita is regarded as an expert technical cricket coach in batting and bowling by his peers and heads the North Harbour Winter Academy 2018 which includes 180+ players.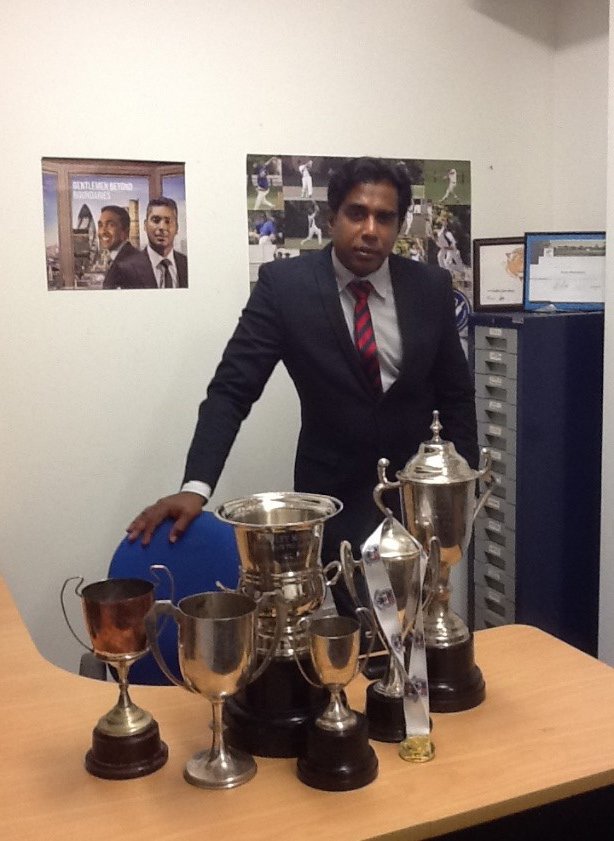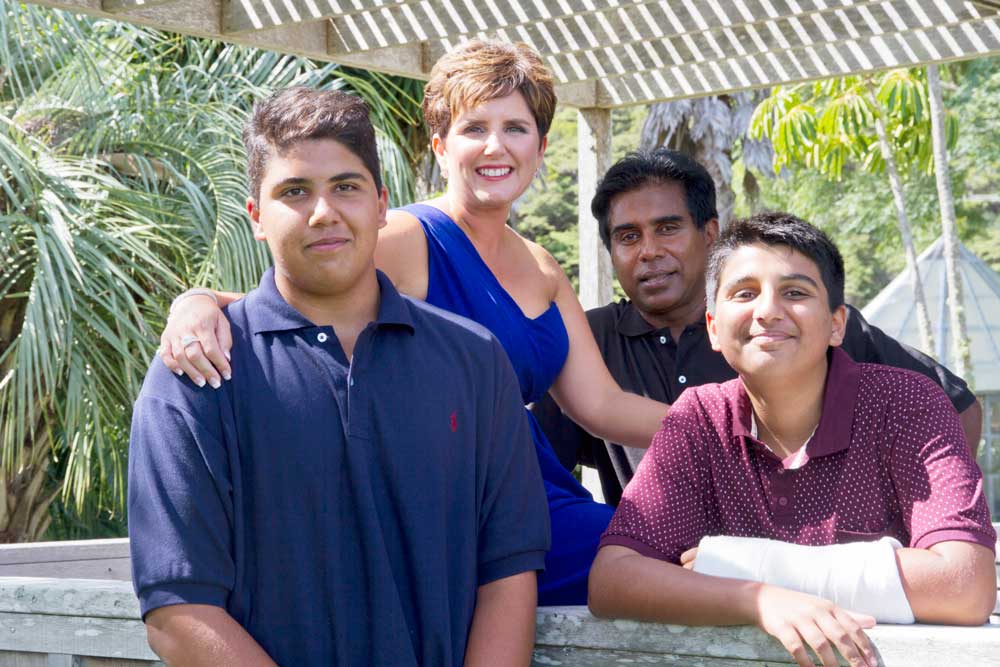 (Amita with his wife Jodi and their two sons Niko and Taine)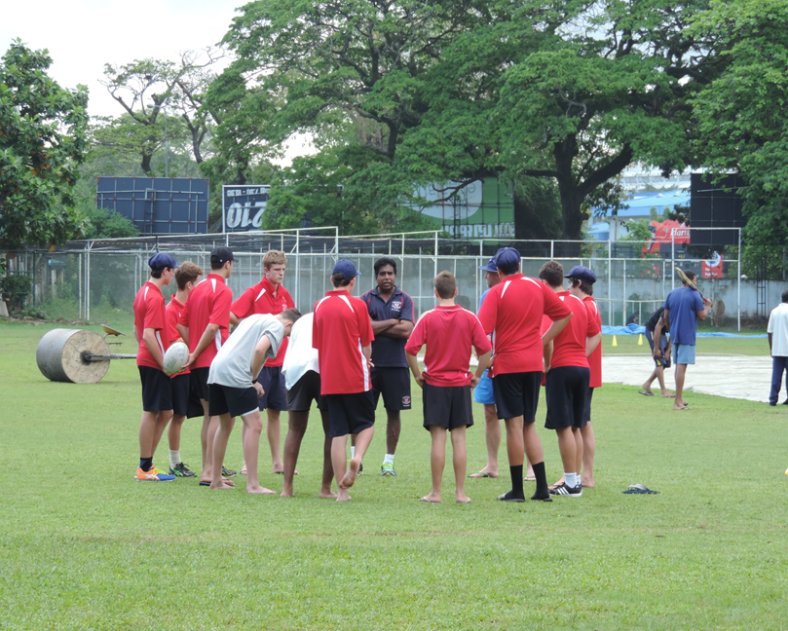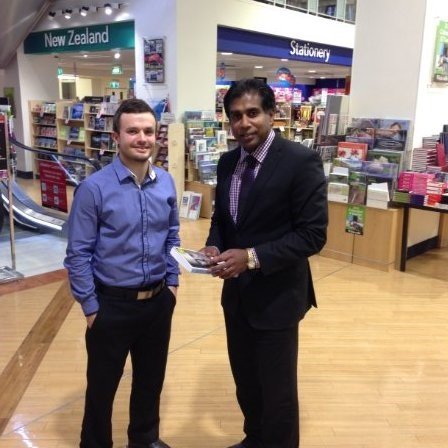 Amita was a very accomplished cricketer as a top order batsman, fast bowler and a captain during his playing days and currently a NZ Cricket certified level 2 coach. Amita played division 1 Club cricket in Sri Lanka and a Sri Lankan Schoolboy cricket rep in mid-1980's. After immigrating to New Zealand in 1988, Amita played Premier cricket for Grafton United Cricket Club in late 1980's and in early 1990's. Amita is also the foundation President and Captain of the Sri Lankan Cricket Club in Auckland in early 1990's. Amita has been a Business Mentor with NZ Cricket Players' Association since 2012.
Auckland University -2009 – 2012, ID 1783166
Postgraduate studies in Business Management
Unitec Institute of Technology – Auckland, 1993 -1995
National Certificate in Business
Auckland University – Akoranga Campus, 1990 – 1992
National Certificate in Computer Science
Diplomas Gained – Open University of Sri Lanka, 1986 – 1988
Entrepreneurship
Management
Awards gained by Amita
I was awarded the CREST award for the best business manager in New Zealand for 2004. The CREST stands for Consistency, Reliability, Enthusiasm, Standards and Teamwork.

I was awarded the Heart of the City's Bluey Award for Best Retail Manager in Auckland CBD in 2010

I was awarded the Auckland Cricket Association's – Services to Cricket Award in 2013

United Sri Lanka Association (USLA) award in 2015 for Services to the Sri Lankan Community in Auckland
Volunteer roles held by Amita
Foundation President and current President of Sri Lankan Cricket Club, Auckland. Est. 1990.

President of the United Sri Lankan Association in Auckland from 1992-1994, with a membership of over 500.

Director of Cricket at Rosmini College from 2013 to 2017.

1st XI Coach of Rosmini College 1st XI Cricket team from 2014 to 2016.

Coach and selector of North Harbour Cricket. Since 2010.

Coach at Kumeu Cricket Club junior cricket from 2005 to 2015.
Amita has been managing and leading cricket tours to Sri Lanka since 2013 and his cricket and leisure tours have become very popular to become an annual event for many a New Zealand and Australian families.